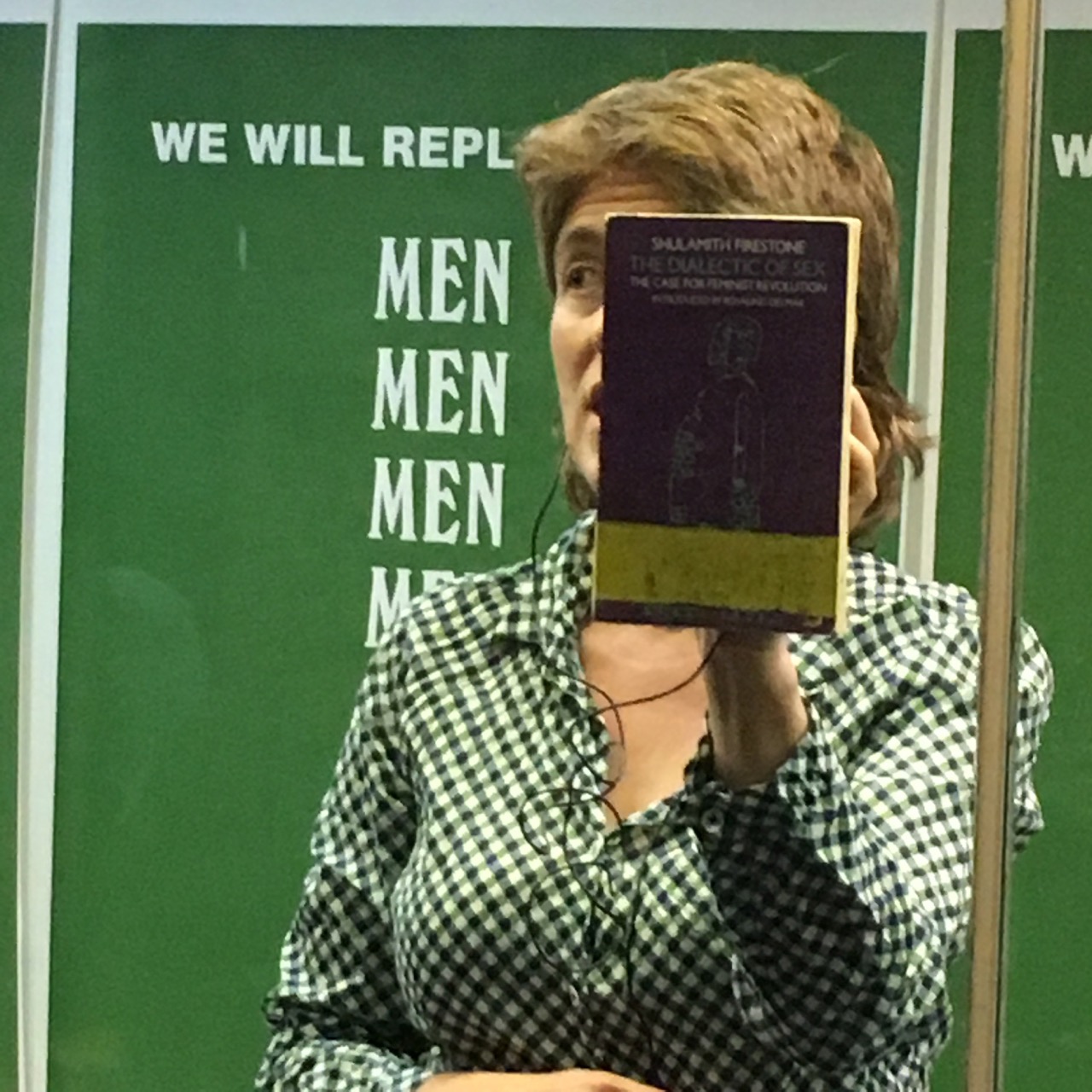 Nina Wakeford is an artist and sociologist – trained first in Sociology at the University of Cambridge then the University of Oxford, where she gained a D.Phil in Sociology and began a research and teaching career in the social sciences. She subsequently returned to study and undertook a BFA and MFA at Goldsmiths, University of London, and in 2017 completed a practice-led D.Phil in Fine Art at the Ruskin School of Art, University of Oxford.
Nina's early sociological work was in the field of Science and Technology Studies. As an artist Nina makes work that begins with the unfinished business of past social movements, and the challenges of revisiting the energies that these movements created. She is interested in how to enact demands through material engagements, the way in which identification and disidentification are forged, modes of empathy and inhabitation, and the risks of staying loyal/respectful to the kinds of materials that initiate the work.
Recently, Nina has made a series of film and performance works that involve singing as a way of attaching herself to objects or images, the first of which was shown at Legion TV in 2014. Amongst other venues, performances have taken place at British Film Institute, Institute of Contemporary Art, London and the Wellcome Collection. She is currently working on a two year residency and commission for Art on the Underground, and the project 'We Will Replace All Men With Machines' for the Barbican's 2019 season on science-human-machine interactions.
Nina is the co-editor of Inventive Methods: The Happening of the Social (Routledge, 2012) a collection that explores, amongst other things, how research might better work with openness and ambiguity.