David Haines
David Haines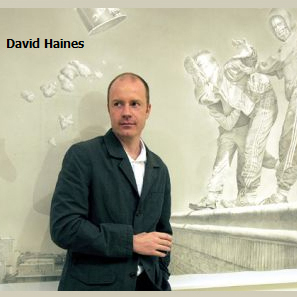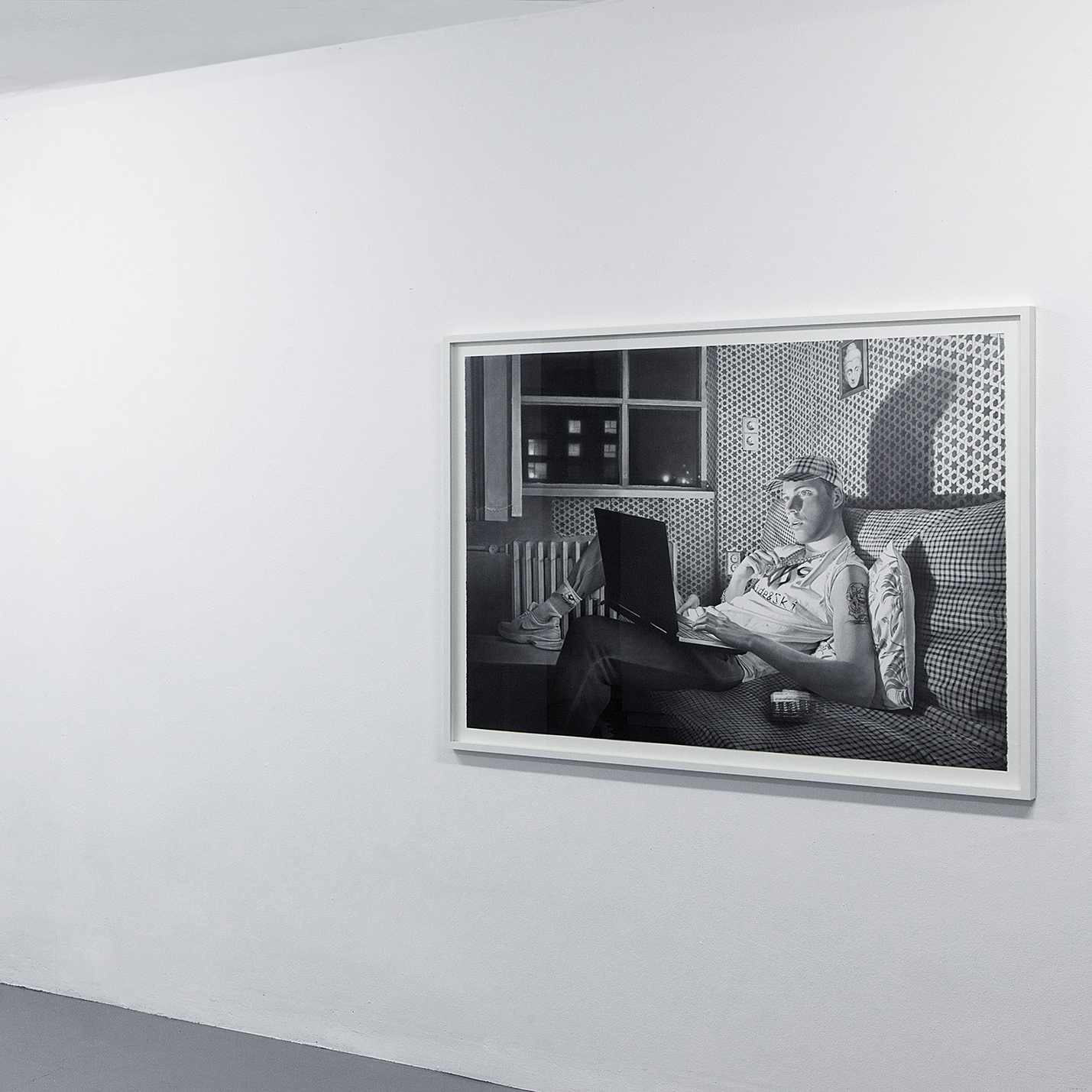 "(David Haines) is an artist who lives in and through our world of endless virtualities, and turns them into images of his own dwelling amongst them; strange desires, fantasies and daydreams. He makes drawings, watercolours and videos; he uses pencils, brushes, words, sounds, melodies, voices, chewing gum and actors as materials of his thought. Yet he is also an artist who undoes what we call techniques and media, making them strange and enigmatic, and in this his work is neither traditional nor is it experimental. It looks neither backward nor to the future. It invents an uncanny present…" Adrian Rifkin.
David Haines is a visual artist based in Amsterdam. He works with a range of media, predominantly drawing and video. His work has been exhibited in the Stedelijk Museum, De Appel and the New Art Space (NASA) in Amsterdam. In the UK he has shown at The Turner Contemporary, MIMA, Fruitmarket Gallery Edinburgh, the Drawing Room London and the Bluecoat. In 2011 he exhibited as part of the 12th Istanbul Biennial. He has had solo exhibitions at Upstream Gallery, Amsterdam and Luisa Strina Gallery, Sao Paulo. Video Festivals in which his work have been shown include the World Wide Video Festival, Impakt, Dokumentar film und videofest, Kassel and The Pandaemonium Biennial at the Lux Centre, London. He was awarded the Jeanne Oosting Prize in 2012.
He studied at Camberwell School of art in London and attended the Rijksakademie in Amsterdam from 1994 to 1995.