Thijs Witty
Thijs Witty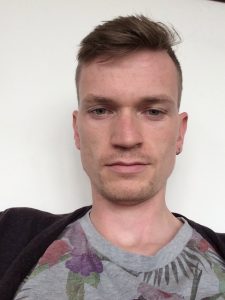 Thijs Witty is a graduation supervisor and theory tutor at the Master of Education in the Arts, at the Piet Zwart Institute in Rotterdam.
Thijs studied cultural theory and analysis at the Amsterdam School for Cultural Analysis, University of Amsterdam, and obtained his PhD there in 2019. His dissertation was about various uses of the essay form in both literature and the visual arts, with case studies including writer Roland Barthes, critic John D'Agata, novelist Zabel Yesayan, and filmmaker Hito Steyerl.
Thijs is also a core tutor at the MA Artistic Research at the Royal Academy of Fine Arts in Den Haag, where he supervises reading groups, writing and research workshops, and thesis projects.
Besides his teaching work in Den Haag and Rotterdam, Thijs is a regular guest lecturer at a number of art academies and universities in the Netherlands, including the University of Amsterdam, DAI, Sandberg Institute and DAS Graduate School. He also does occasional editorial work for art festivals and academic journals.
His general research interests include the politics of emancipation, histories of popular education, and processual writing practices. A current and ongoing artistic research project involves the video essay and 'unadaptable' screenplays, specifically from Hollywood's silent era and the post-War New Waves of the U.S. and Europe. This work relates to a wider research collaboration with U.S. filmmaker Tina Bastajian on the nature of images in an age of digital abundance and screenplays from the fringes of commercial culture.