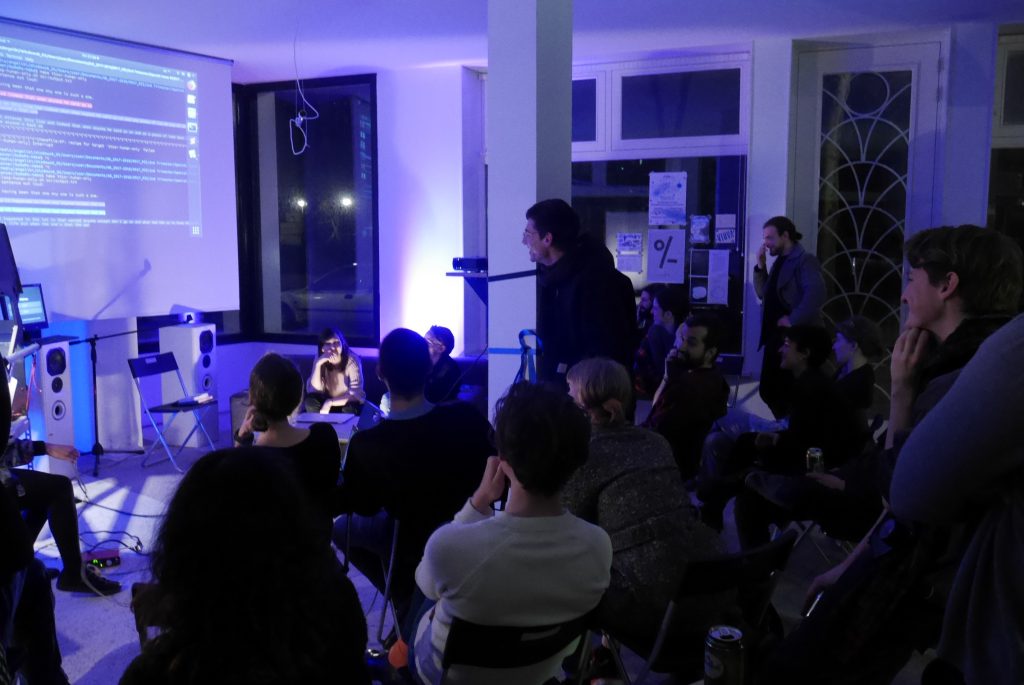 As part of XPUB, and to provide you with the building blocks for your own projects, you will be exposed and taught a wide range of Free/Libre and Open Source software and standards combined with techniques and strategies relevant to do-it-yourself (DIY) and do-it-with-others (DIWO) publishing. This is a core element in the critical approach to Experimental Publishing, where we value technical (mis)appropriations, modularity, custom applications and collaborative authorship, so as to actively engage and create publics for societal topics and themes linked to contemporary cultural productions, as well as to expand the means of discourse circulation beyond print media and its direct digital translation.
During Year 1, you will participate in the making of 3 special issues. Each special issue addresses a specific "issue" coordinated with outside events and collaborations, and culminates in one single or several public releases. The form and production of each special issue varies as a means of critically engaging with the diverse media, scales, and historical specificity of a particular topic. This multiplicity of form rejects the conception of "cross-platform", "hybrid" and "multi-media" as seamless, uniform, and ever improving. The object that is published is therefore not limited to print media, digital file or website. It could be a vinyl, a software, a repurposed networked appliance, and ideally a combination of different things.
During Year 2, you will dedicate your time to the writing of your Master thesis and the making of an experimental publication, as part of an individual or collaborative effort. This final graduation work can revisit a past special issue theme and work, or explore an entirely new topic.
Master degree offered
The Master Experimental Publishing is fully accredited and reviewed by the NVAO (Nederlands-Vlaams Accreditatie Organisatie), the standard academic accreditation council for the Netherlands and the Flemish part of Belgium, and fully subsidised by the Dutch state. The Master degree we offer is a "Master of Arts in Fine Art and Design: Experimental Publishing".